About Us
---
LONG STORY...SHORT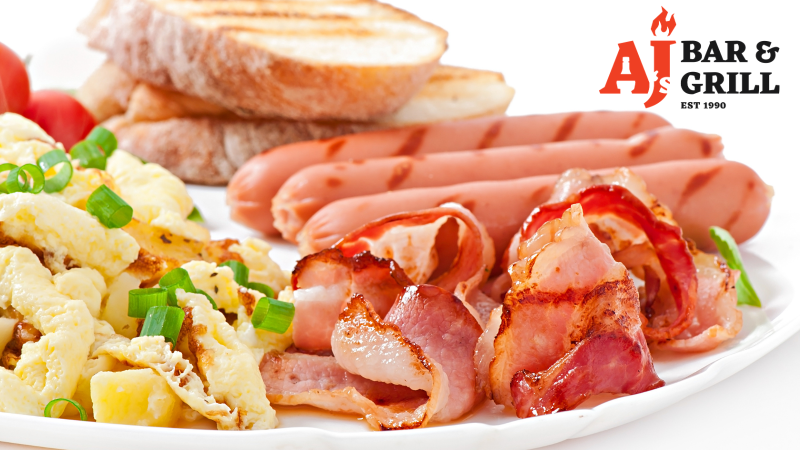 Established in 1990, AJ's Bar & Grill is a family-owned business that strives for customer satisfaction by connecting the neighborhood to a dining experience in the same way ingredients get combined with food. We ensure that we deliver good food, excellent service, and an experience that makes you feel like you're dining at home.
AJ's Bar & Grill is where good friends meet to enjoy great food. Using the freshest ingredients, the highest grade of fresh meat, and served to order. It is one of the best places in Brampton city to enjoy a wide variety of specially-cooked meals, ranging from the All-Day Breakfast menu to good old-fashioned daily lunch specials, soups, and dinner specials featuring pasta, pizza's, hamburgers, sandwiches, salads, and more.
Our friendly staff welcomes you to sit back and relax with your family & friends, enjoying great food made with the freshest ingredients & a whole lot of love. We have a diverse menu featuring everyone from our sandwiches and burgers to our wraps and salads. AJ's Bar & Grill has excellent food and a great atmosphere. Come on in and be a part of AJ's Family!
GIFT OF GIVING BACK TO THE COMMUNITY - PAY-IT-FORWARD
We strongly believe in giving back to our local community. The Gift of Giving Back will make a real difference in the lives of those less fortunate in our community. Details for contribution coming soon.